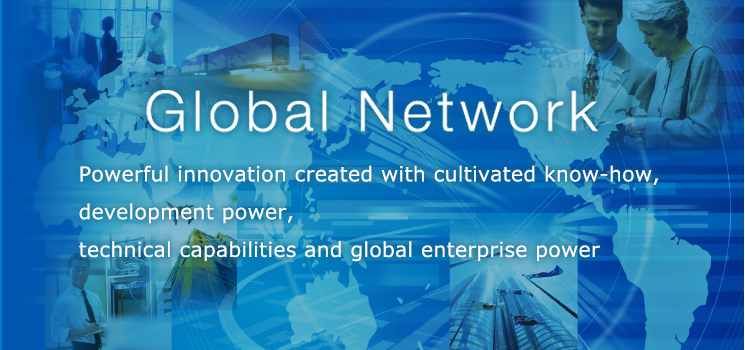 Know-how and development power, cultivated in the process aimed at offering the best solution by addressing the issues of our customers on the front line as a 'First Call' company for manufacturing, are the property of Kitagawa Industries. A new issue needs a new solution, and then new technologies and features are created.Kitagawa Industries works through the research and development aggressively to create more novel and evolutive innovation.Global enterprise force with the sites around the world is used not only for supporting worldwide customers, but for supplying excellent products and establishing services of our customers to compete in the international market fiercely by collecting advanced information.
Site expansion globally to cope with world scale changes.
Having 11 offices in Asia, U.S. and Europe, all operations for production, marketing, secondary processing and R&D are developed globally in cooperation with the sites in Japan.We established the system to act in quick response to the status of changes in global market and technology innovations and to offer the best proposal to our customers at any time making use of information collecting ability.
R&D sites operating beyond borders.
We continue to seek the leading-edge by keeping the ear to the ground always and collecting the information of the latest technologies.
Not only promoting R&D on the sites around the world for practical theme to develop a product quickly through estimated future needs, but providing the information to our customers aggressively.
Total power of 'First Call' company.
We create the new features to meet the new needs by combining the core technologies of EMC and thermal design with high appreciation of reliability from our customers and the original technologies with continual R&D.
We support the manufacturing of our customers not only by coping with the change in society, but with the comprehensive power of the company by creating new change.
Overseas site